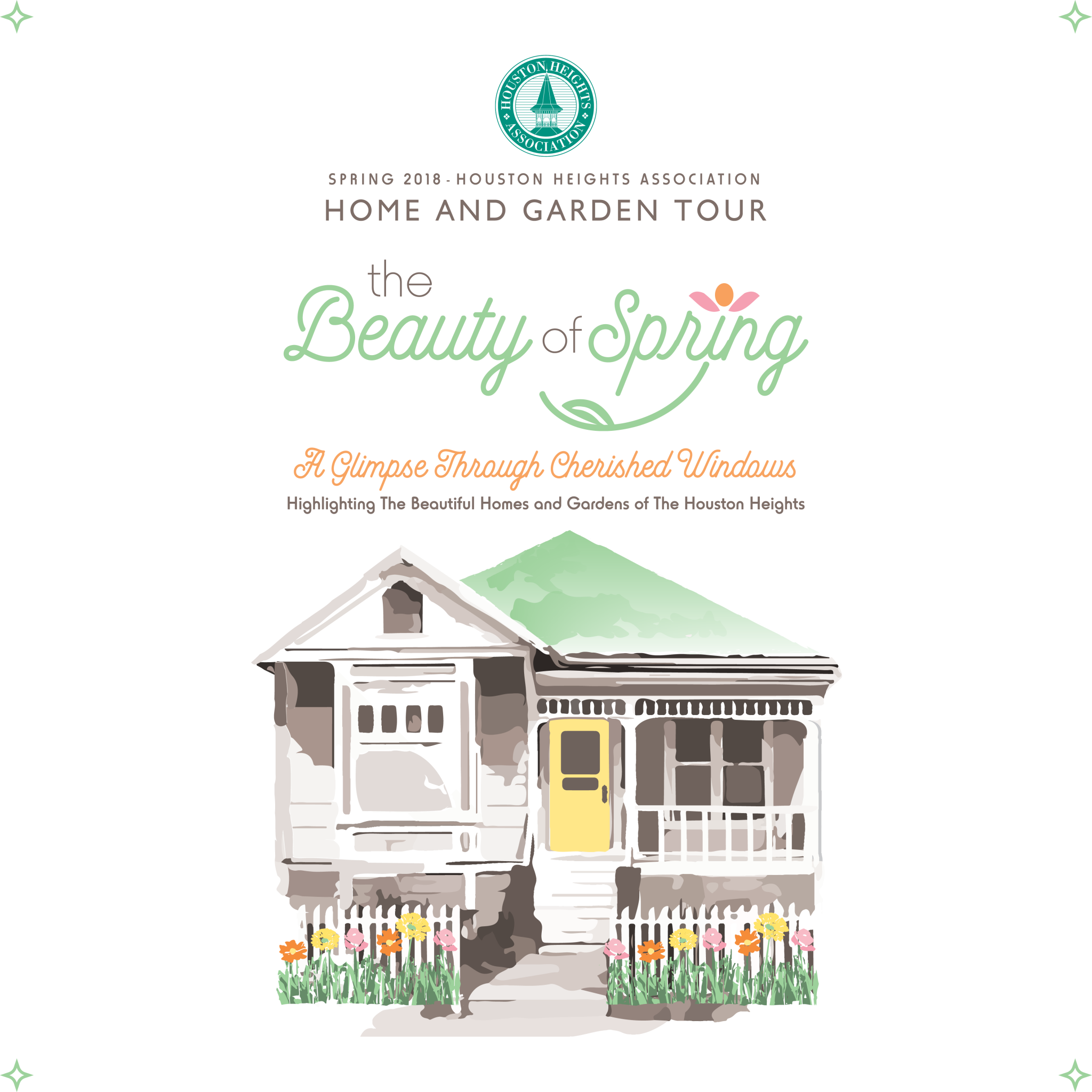 April 7 @ 12:00 pm

-

6:00 pm

|

Recurring Event

(See all)

An event every day that begins at 12:00pm, repeating until April 8, 2018
Houston Heights Association 2018 Spring Home & Garden Tour and Candlelight Dinner & Auction
Discover Houston Heights' at the annual Houston Heights Association Spring Home & Garden Tour. Kicking off with its Candlelight Dinner & Auction on April 6th, the weekend-long home and garden tour is scheduled for Saturday and Sunday, April 7th and 8th, showcasing five renovated historic and recently constructed homes in the Houston Heights.
Candlelight Dinner & Auction
Friday, April 6, 2018
7 to 11 p.m.
Planning is well underway for another fantastic spring evening at this year's Candlelight Dinner & Auction, taking place April 6th at SPJST Lodge 88 (1435 Beall Street). This year's theme is Boots, Bling & Bingo! The annual event kicks off the Spring Home & Garden Tour Weekend, giving partygoers the chance to both preview the featured homes before they open to the thousands of annual visitors it brings to the Heights each year and take home fabulous live and silent auction items.
Catered by Presidio, the event will also feature a wine tasting, local cheeses, and live music.
Candlelight Dinner ticket holders may tour the homes from 5pm to 7pm Friday, April 6.
To reserve your table or even donate an auction item: candlelightdinner@houstonheights.org
Home & Garden Tour
Saturday, April 7 and Sunday, April 8, 2018
Noon to 6 p.m.
The tour includes homes displaying a diverse mix of architectural styles and inviting gardens. Each of the homes will amaze guests with beautiful architecture, interior decor and other aspects. Be prepared for breathtaking splendor when stepping inside and experiencing each home. Purchase your tickets today!
The Homes 
Schroder/Hanks House 1845 Harvard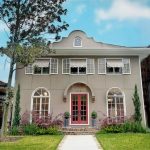 This Mission Revival Home was built in 1914 and was originally 1,500 SF and expanded to over 4,000 SF. Dr. Steven Schroder & Mrs. Elizabeth Hanks purchased the home in 2015. Both from Missouri City and looking for a walkable historic neighborhood, the Heights was a perfect match. They fell in love with the historic doors and windows as much of the original architectural detail was retained.
Hendrix Home 1330 Heights Blvd.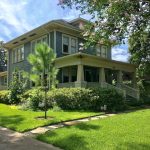 One home, two addresses! Home originally built in 1907 with the address of 1319 Boulevard and sat next door to the Heights Funeral Home. In 1990, saved from a tear down it was moved across the street to 1330 Heights Blvd.
Scott Home 1036 Cortlandt St.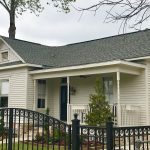 The Scott's purchased this Queen Anne Bungalow in 2016 and began renovations. This 1920's home had many uses for the past owner, it was milk truck filling station in the 50's. The owners love the feel of the Heights, the people, the shops and restaurants, and easy access to outdoor activities.
Brown Home 701 E 8 ½ Street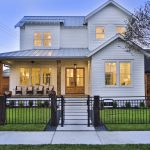 This home was built in 2017 by the owners who own L&B Limited Company, a custom home builder here in the Heights. The two-story farmhouse contains many beautiful features, including 100+ year old reclaimed ceiling beams, reclaimed wood floors, extensive millwork throughout and large front and side porches. The artwork displayed in the home is supplied by a local artist, Kellie Morley. This home was strategically designed for this active and growing family.
Simmons/Berra Home 523 E 23rd St. 
On a corner in beautiful Sunset Heights, this brick and siding Southern home was designed around century-old oak trees. Completed in 2016 this home provides this English/Italian family with everything they need to raise their children and entertain their friends. They love the Heights and have settled into the relaxed atmosphere that only this part of Houston offers.
Tour Tickets
Advance tickets are $20 through Friday, April 6 at 5pm.  Tickets are  on sale now.
Online ticket purchasers should pick up their tickets at the Fire Station at 12th and Yale Street on the days of the tour.  In addition, tickets are available from Houston Heights retailers Buchanan's Native Plants at 611 E. 11th St. and Jubilee at 325 W. 19th St. Tickets purchased on the days of the tour are $25 and will be available at the Houston Heights Fire Station at 107 W. 12th St. (at the corner of Yale) and all the pre-sale ticket locations. Tickets will not be available for purchase at the individual homes. Shuttle buses will be available at the Fire Station to take you to the homes. Ticket price included all five homes and the luxury shuttle bus service.
Bicycles
Accommodations will be made for tour-goers who choose to ride their bicycles from house to house. Bicycle racks will be available at each home, and a "bicycle valet" will be on hand to assist with parking and securing bikes while the home is being toured.
For more event information e-mail springtour@houstonheights.org. If you would like to volunteer to work during the tour please email volunteer@houstonheights.org.
The Houston Heights, known for its shady tree-lined boulevard, historic structures, art galleries, antique and vintage clothing shops, eclectic boutiques and coffee shops, is also home to numerous world-class restaurants. It is the perfect place to spend the day, take a stroll and enjoy the shopping and local cuisine.