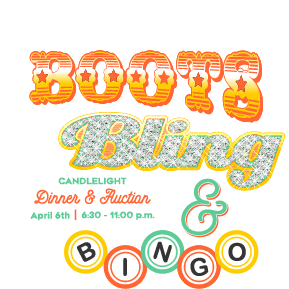 April 6, 2018 @ 6:30 pm

-

11:00 pm
Candlelight Dinner Ticketholders Only: You're invited to a special Friday night preview of the Home Tour from 5-7 PM before the dinner! Must have your ticket with the "FRIDAY NIGHT" stamp 🙂
We are excited to let you know about this years Candlelight Dinner & Auction on April 6th. This year we are returning to the SPJST Lodge #88 at 1435 Beall Street. The theme this year is Boots, Bling & Bingo so dress up and come on out for a fantastic evening of food, drinks, music, and auctions and help us raise money for the Houston Heights Association.
The dinner is being catered by Presidio, 911 W. 11th St., but that is not all they are doing. This year during the Happy Hour there will be a garden setting with all the components of the evening setup. So if you would like to discuss how to get fresh from the farm vegetables delivered, they will be there to answer that. We will also be having a wine tasting as well as local cheeses and other appetizers. We have a large list of both silent and live auction items, so get ready to bid and help us raise money!
We are very excited about this years event and look forward to seeing you out there.